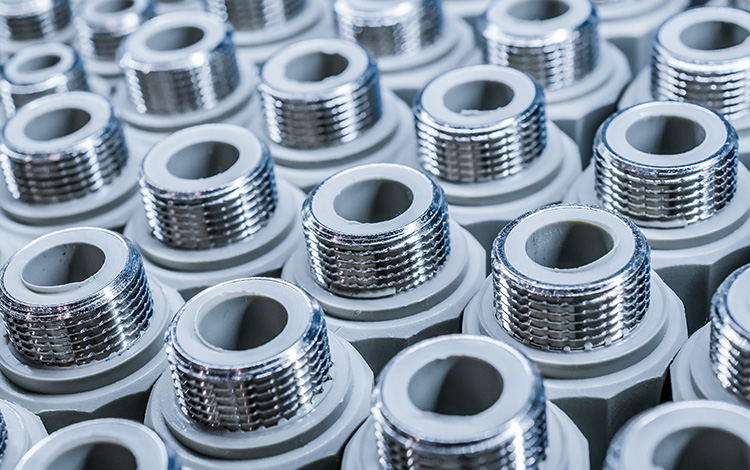 Each of our 316 stainless steel fittings is painstakingly manufactured at our innovative, ISO 9001-certified facility right here in the USA.
In addition to our unmatched fittings manufacturing abilities, PressureLinks is widely known for its exceptional design and licensing services. Does your current project require a highly specialized fitting, a unique size, an unusual configuration, or some other special consideration? Then reach out right now to speak to one of our experts and request a quote to get the precise part or design you need.
Turnkey Fittings Manufacturing Services
As a leading turnkey manufacturer, PressureLinks proudly serves as your one-stop-shop for all manner of durable and superior quality medium and high-pressure fittings, assemblies and more. For over 30 years, we have been crafting game-changing products for our partners across the globe and helping them meet rigorous deadlines on a vast number of unique projects. Best of all, our team at PressureLinks completes all fabrication and design work entirely in-house.
By keeping our design and manufacturing services under one roof, we can ensure consistent top-quality service and cost-effective products for our valued customers. This is just one of the many ways we demonstrate to our clients that we take their desires and success seriously. Learn more about our products today and see for yourself by browsing our impressive inventory of over 700 distinct stainless-steel fittings, assemblies and other individual parts which are ready to ship to you right away.
Custom Fittings Manufacturing Solutions
At PressureLinks, we understand that there is no substitute for unmatched quality, exceptional reliability and top performance when it comes to custom manufacturing solutions. Our solemn commitment to these principles has made our team one of the most trusted custom pipe fitting suppliers in the world. Do not trust your next important project to a fly-by-night team of amateurs with inferior products mass-produced outside of the U.S. These inferior quality products frequently fail and can place your important jobs well behind schedule and off-budget as you scramble to find a solution.
Our three decades of hands-on experience, unmatched expertise and superior materials make us the logical choice for all of your hose end assemblies and elevated-pressure connections from 7,500 to 60,000 PSI. By taking a collaborative approach to working with our customers, we are in the unique position of being able to fabricate custom products designed exactly to your specifications.
Beyond manufacturing superior-quality products and turnkey solutions for our customers, PressureLinks is your go-to provider for design licensing services. Our unique partnership program allows our team to work alongside your business to help design the perfect tools you need to get the job done. We also work hard to ensure you have the correct licensing agreements in place to facilitate the uninterrupted operation of your projects. Backed by this superior, multi-tiered service, your company will be in the ideal position to explore growth opportunities and take your performance to the next level.
Working with PressureLinks is always easy and stress-free. We deliver top-tier design and licensing support for our customers across myriad industries and disciplines including, but not limited to:
Oil and gas production
Control systems
Pumping
Water-blasting
Plumbing
Hydraulic projects
Pump and valve OEMs
Umbilical cables
Offshore electrical connections and more
Be sure to request a quote today for your specialty items needs.
Contact Pressure Links to Get More Information
Would you like more information on the products and services we offer? Then give us a call. Feel free to also connect with us by completing a contact form directly on our contact page. We look forward to hearing from you!